Wrestling singlet, custom warm ups, custom shirt, and shorts
ALL AMERICAN WRESTLING SET
This includes singlet with custom text, Warm up jacket with
custom

text on the front and back, sublimated shirt with custom text
on front and back, warm up pants, and shorts.
SINGLET
This singlet allows for custom text on the upper back. It's a maximum of 15 characters including spaces.
SHORTS
Fabric: Heavyweight Bright Polyester Dazzle Cloth
Features

Extra long and full with internal drawstring

Long rise short
Adult sizing chart:

9" inseam
S(28-30) M(32-34) L(36-38) XL(40-42) 2XL(44-46) 3XL(48-50)
Youth Size Scale:
7" inseam
S(20-22) M(24-26) L(28-30)
Fabric:

Woven Microfiber Shell / Jersey Lining
Features

Woven polyester shell with jersey lining

Water and wind repellent

Inner lining zipper allows easy lettering

Drawstring waist

Elasticized cuffs
S(34-37) M(38-41) L(42-45) XL(46-49) 2XL(50-53) 3XL(54-57)
Youth Size Scale
S(25-27) M(28-30) L(31-33) XL(34-35)
This jacket allows for custom text on the front and the back. Each
area allows a maximum of 15 characters including spaces.
Men's Custom Sublimated Tee
Fabric:

4.2 oz. 100% Moisture Management Polyester Air Mesh
Features

Moisture wicking fabric keeps you comfortable and dry

Crew neck style; slim, athletic fit

Custom text on the front & back, each area allows for up to 15 characters maximum including spaces.
Additional Details
Sublimated apparel will never crack, fade or peel

Colors dyed into fabric create a vibrant look

Design detail is crisp and clear

Ink WILL NOT apply to areas with wrinkles, creases & uneven areas

No two garments will be completely identical
This is a part of the garnment and we are not responsible for any
imperfections
Please look at the pictures for an example of imperfections
S(34-37) M(38-41) L(42-45) XL(46-49) 2XL(50-53) 3XL(54-57) 4XL(58-61)
S(30-31) M(32-33) L(34-35) XL(36-37)
Fabric:
100% Brushed Tricot Polyester
Features

Drawstring waist

Side pockets

Straight leg
S(30-31) M(32-33) L(34-35) XL(36-37)
S(22.5-25) M(24.5-27) L(26.5-29) XL(28.5-31)
Please

read the description

to fully understand production time. This confirms
you have appropriate time to order a custom set. Please don't add to your custom
info that if we can't get it to you by a certain date to cancel your order. Our orders
are always shipped on schedule so this info can be found prior to ordering, these
orders can't be cancelled. It's the buyers responsibility to look at production time
and follow instructions to find their ship date. Please note that ALL orders have
production time prior to shipping. Adding 2 business day shipping doesn't meany
ou will get the order 2 business days after order, this is the shipping method

after

PRODUCTION TIMES
STANDARD PRODUCTION 10 Business days
The day you order is NOT considered a production day. The 1st
BUSINESS day of production is the 1st business day after we receive
custom text info. Standard production would ship on business day 11
and the tracking info will be uploaded on business day 12.
EXPEDITED PRODUCTION 6 BUSINESS DAYS
The day you order is NOT considered a production day. Production day
is the 1st business day after order is placed.
Expedited production ship
on business day 7 and the tracking info will be uploaded on business
day 8.

For example if you order on a Thursday at 6pm Friday is considered
your order day, not Thursday because it was after hours, the 1st business
day of production in this case would be Monday.
**Business days is Monday through Friday 8 a.m. to 5 p.m. PST. All
major federal holidays are not counted as production days.
***Shipping is in addition to production and isn't included in the timeline***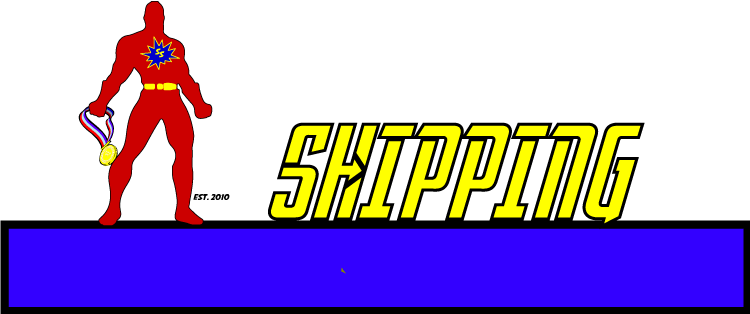 ALL ORDERS HAVE PRODUCTION TIME PRIOR TO SHIPPING. SELECTING
2 BUSINESS DAY SHIPPING DOES NOT MEAN YOUR UNIFORM WILL ARRIVE
TO YOU 2 BUSINESS DAYS AFTER ORDERING.
UPS ground, 3-5 business days, this is the only option available to Alaska and Hawaii. Orders going to Alaska and Hawaii will have a surcharge on top of
2 DAY SHIPPING

(this is just for shipping NOT production)
2 BUSINESS day shipping
is NOT available to Alaska or Hawaii.
We
cannot ship to P.O.
boxes so please provide a physical address
for all orders. Also do NOT ship
outside the U.S. this includes Canda.
*Customers that have a PO box can look up the info to the local UPS store
and use that address for delivery. UPS will contact you when your order
arrives for you to pick up.
*we always ship out items based on our production time. We are not
responsbile for UPS losing a package or delay in delivery due to weather.
After your tracking info is uploaded and it says delivered but you don't
have your package, contact us. If the package is lost we will need to
open an investigation with UPS, this takes 7-10 days, if they determine
the package is lost we will put a new order into production for you.

DO YOU OFFER TIME PRICING?
Yes, we have great discounts on team orders starting at 5+ singlets.
Click here for team pricing.
Sorry, No custom orders can not be returned. These are made as ordered
so even if you order it blank it was made for you. these are custom and can
Don't order based off a size you wear in a different brand, when you
go by
our sizing chart it will fit 95% of the wrestlers.
Please remember
this is based on average height & weight so please adjust if the
wrestler isn't an average build.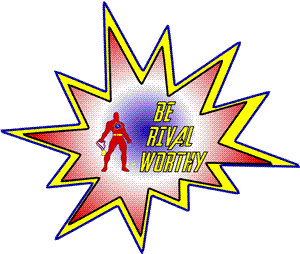 alligator wrestling singlet:
BLUE SINGLET:
bulldog:
bulldog wrestling singlet:
custom singlet:
gator sinlget:
GRECO SINGLETS:
MASCOT:
SUPERHERO:
tiger :